Opportunity for energy communities to open up
EC2 offers funding for inspiring open days
18 May 2023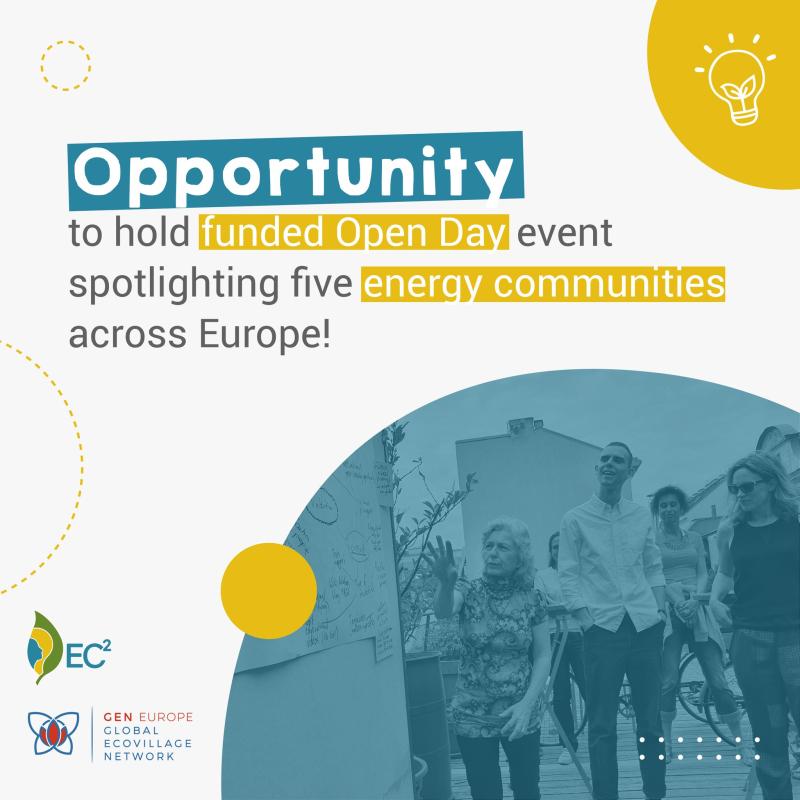 Calling all energy communities! Do you want the chance to open your doors and inspire others with your example? We're funding five energy communities to hold an open day event that will raise awareness of the different forms of energy initiatives in Europe and provide inspiration for new initiatives to start.
Energy communities take many forms: energy initiatives in towns and cities; for-profit organisations seeking to provide more democratic, accessible and clean energy; ecovillages and citizen collectives that own and/or access clean energy resources for their members… We're looking for inspiring examples and will offer funding and support to the chosen initiatives to run an event that showcases them. This could be a talk with a tour and lunch, an interactive session, an event to welcome new members or network with other energy initiatives...
If you'd like to know more about how to get involved, please contact tom@gen-europe.org for more information.