The Community Energy Academy: Empowering Energy Citizens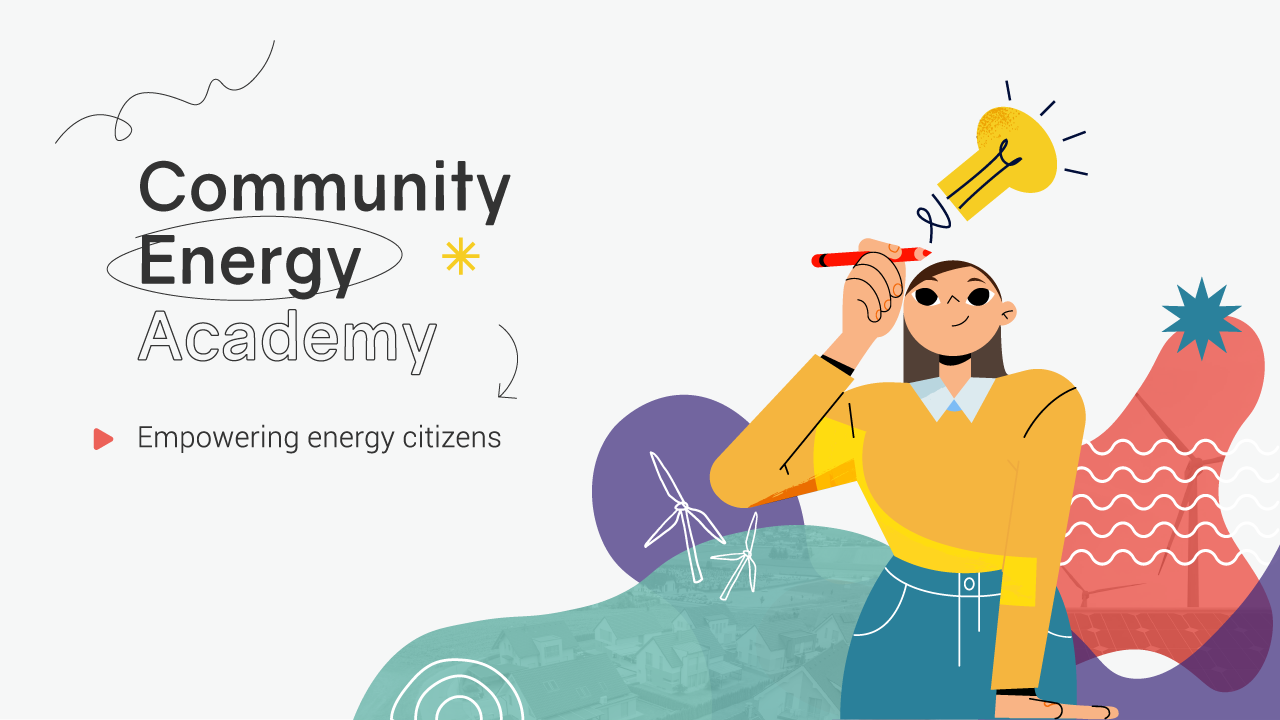 What is energy citizenship and how can you apply it in practice to speed up and mainstream energy transitions? How can energy communities support people to become actors of change? Join the Community Energy Academy, launching April 2023!

"Community Energy Academy – Empowering energy citizens"
is an online training programme to equip you with evidence-based knowledge, practical tools, and networking opportunities for people-centric energy transition. Building on the insights from EC², an EU-funded research and innovation project, we believe that community energy and focus on energy citizenship can support people to become actors of change.
The facilitated training is designed for public administrators, leaders and members of energy communities, researchers, and NGOs. Participation is free and flexible, including both regular live training sessions in 2023 and self-paced learning materials.
The programme is powered by ICLEI Europe, in partnership with University of Graz, Wroclaw University of Economics and Business, Leipzig University, University of Groningen, ZSI – The Centre for Social Innovation, and GEN Europe.
Learn more about the academy and the curriculum, and register for free now!